Neue Kollektion Herbst /Winter 2020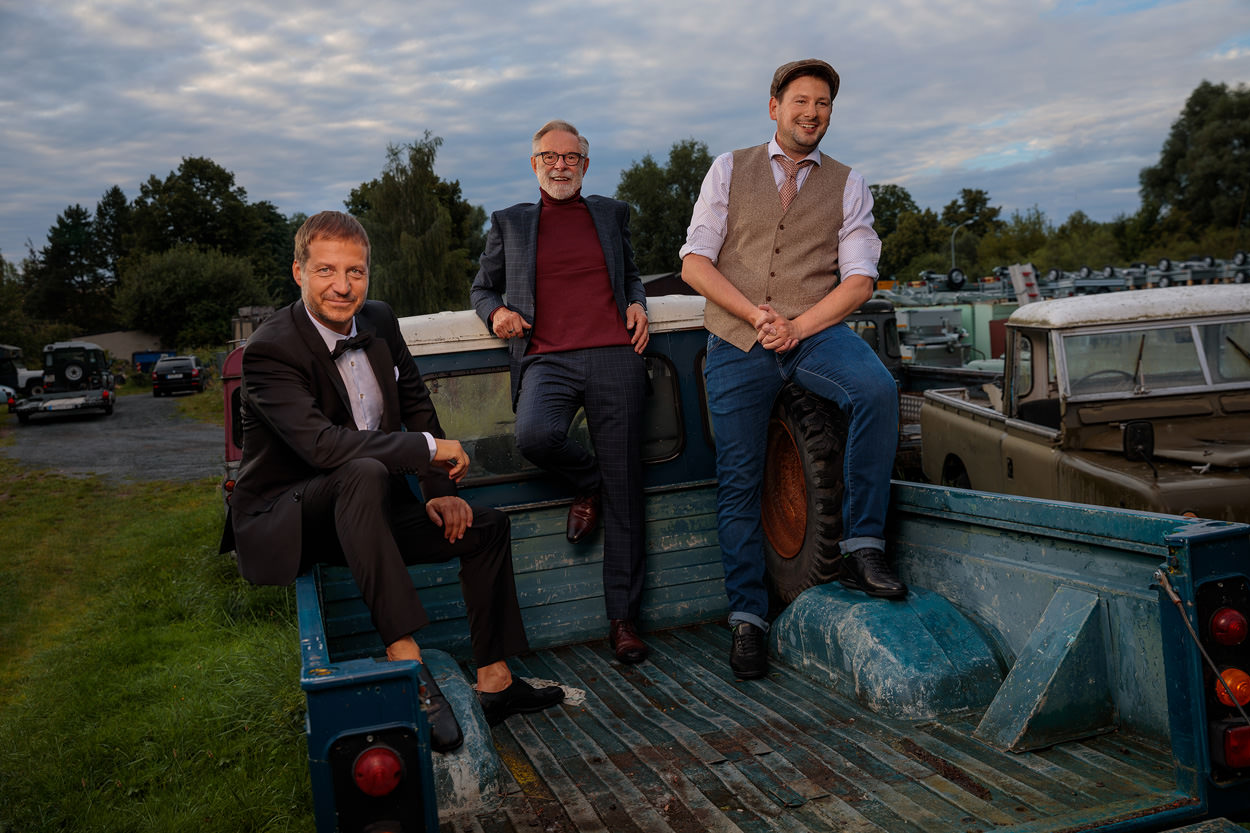 Back to the Roots – Der "Defender-Platz" in Pritzerbe
Axel, Frank und Tom haben sich für die Präsentation der
neuen Kollektion an einen magischen Ort begeben. Es ist ein Männerspielplatz, gar nicht weit von Potsdam entfernt.
Mehr als 50 alte Land Rover Defender lassen Männerträume wahr werden.
Die Trends im Herbst/Winter 2020
Nach dem Motto "Back to the Roots" wird dieser Herbst von Kontrasten inspiriert. Karos sind in diesem Winter einfach
überall, auf Anzügen, Hosen, Jacken und Mänteln. Wir stylen das Check-Muster mit cleanen Rollkragenpullovern.
Gelbe Steppwesten und Lederjacken in oliv verbreiten einfach gute Laune – auch auf dem nächsten Jeepaus ug mit den
Jungs. Das sind nur einige der Herbsttrends, die anderen halten wir für Sie in Ihrem "modischen Wohnzimmer" bereit.
Liebe Grüße und bis bald in der Brandenburger Straße vom Team um
Bianca Köhn & Frank Krzeslack
Fotos: Reinhardt & Sommer, Fotografen in Potsdam